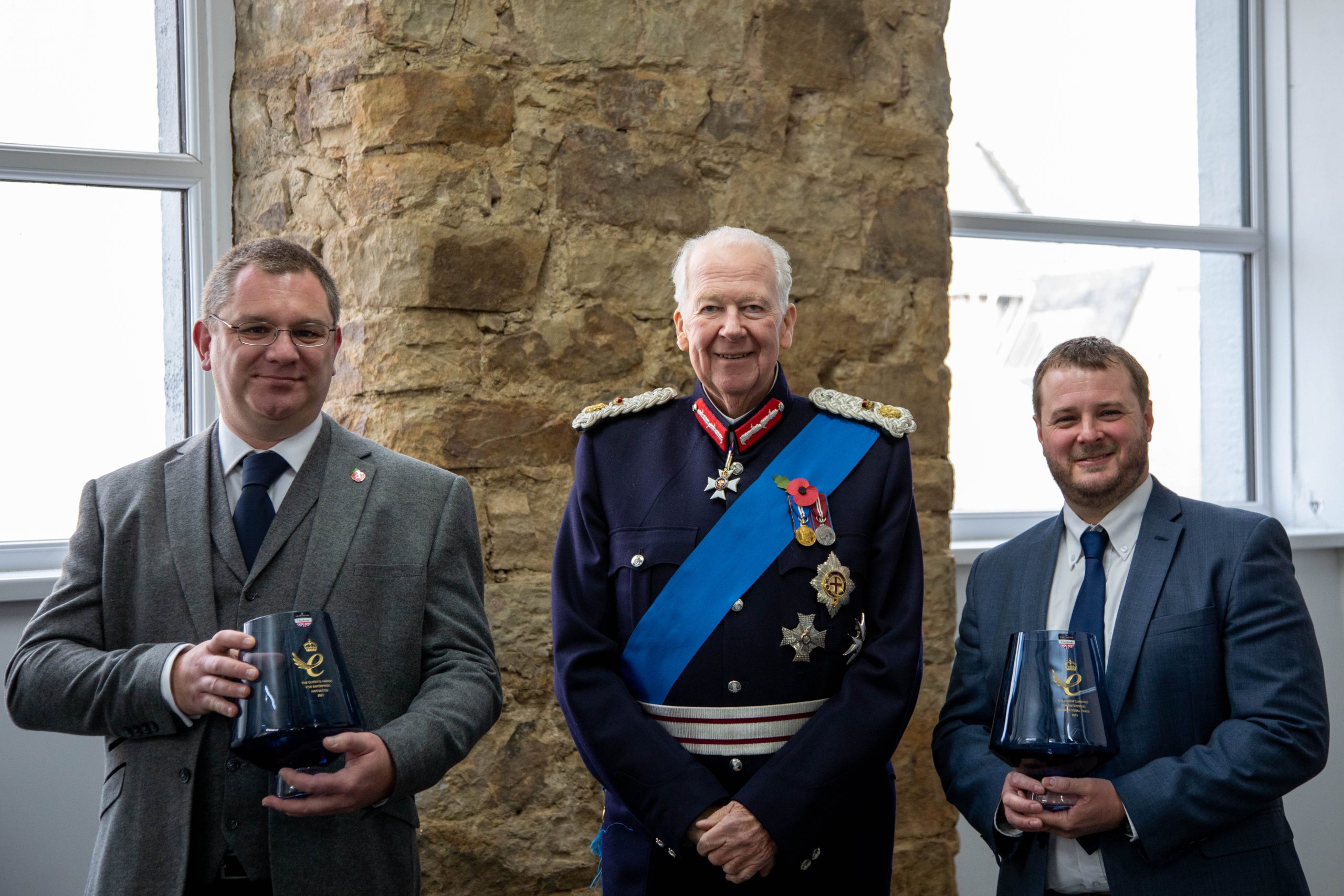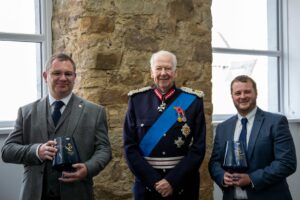 Pi has celebrated receiving a royal seal of approval, after being handed two prestigious Queen's Awards for Enterprise.
We were officially handed our awards on Monday, November 8th by the Lord-Lieutenant of Lancashire, Charles Kay-Shuttleworth. We had been awarded the Queen's Awards for Innovation and International Trade earlier this year – one of just four organizations to earn two of the honors in 2021.
Pi excels at Innovation and International Trade
They recognize our work developing a highly technical product to measure and control water quality and selling the innovation to customers across six continents. Our products are used by food producers, water treatment facilities, and pool and spa facilities to control and optimize chemical dosing, ensuring processes are safe and reducing negative environmental impact.
Managing Director, Mike Riding, said,
"Ours is a highly technical and niche product but it supports businesses that impact every area of our lives, so we were really pleased to have our work recognized with not one, but two Queen's Awards. We hope these wins demonstrate the importance of our work.
"Our celebrations allowed us to properly share our wins with all those who made them possible – from our staff and suppliers to customers from around the world. It was a pleasure to mark the occasion with them."
Mike and co-founder Jonathan Cook joined fellow winners at a reception at Windsor Castle on November 10th. Pi had earlier celebrated with a party at Burnley Football Club on November 6th before being handed the two awards by the Lord-Lieutenant, the Queen's representative for Lancashire, on November 8th.
The Queen's Award for Enterprise are regarded as the most prestigious honors for UK businesses, overseen by Her Majesty, The Queen.
Contact Process Instruments today!
Pi is proud to be recognized as a global provider of water analyzer instruments. If you would like to learn more about the leading services that we provide, please do not hesitate to contact a dedicated member of the Pi team today.